Guidelines for Contributors
Keywords:
Linguistics, syntax, semantics, phonetics, phonology, sociolinguistics, pragmatics, morphology, second language acquisition, second language migration, language contact, areal linguistics
Abstract
PLEASE follow these guidelines closely when preparing your paper for submission. The editors reserve the right to reject inadequately prepared papers. All areas of linguistics are invited – the journal is not limited to articles on languages of or in Ghana or Africa.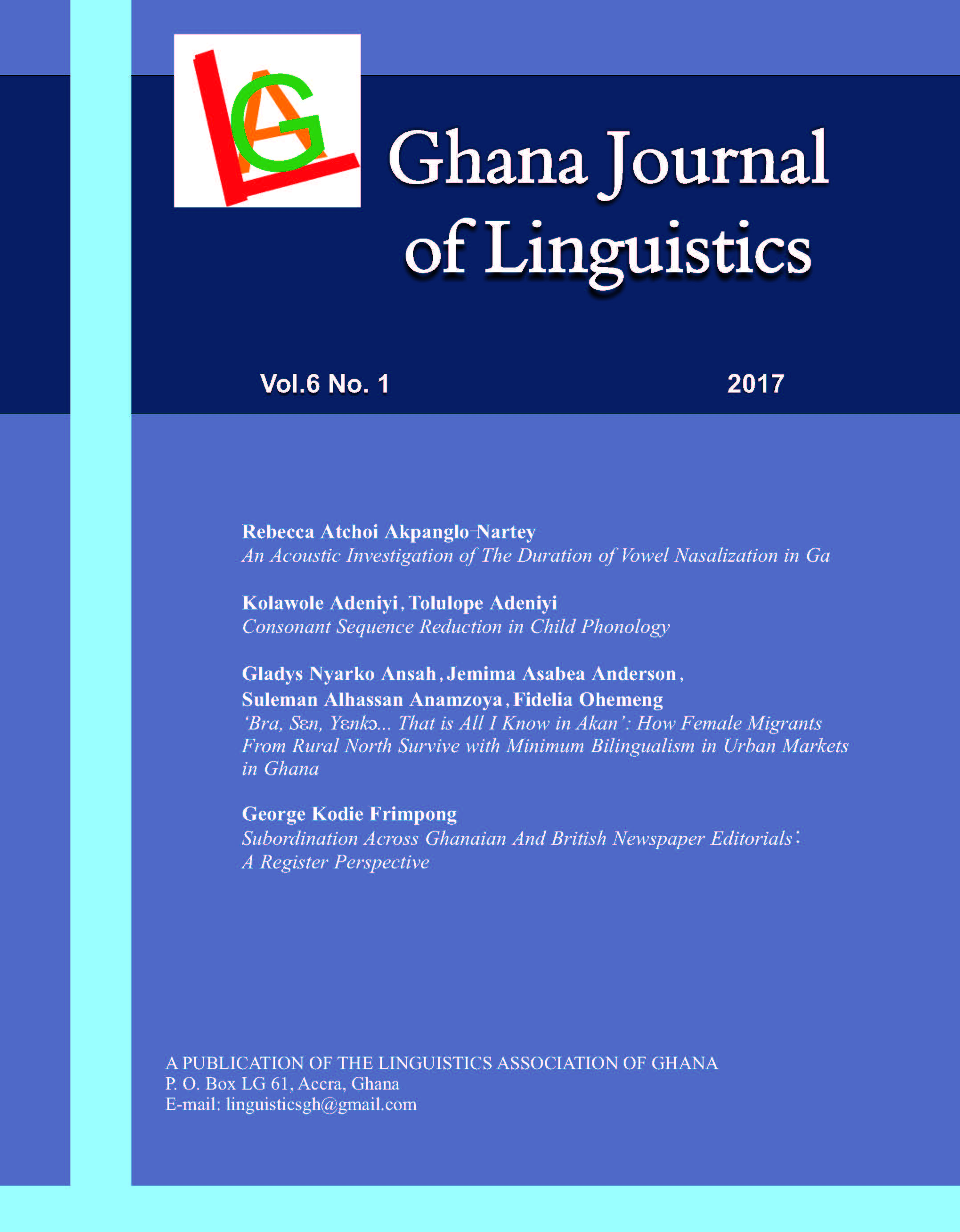 Downloads
How to Cite
in Chief, E. (2017). Guidelines for Contributors. Ghana Journal of Linguistics, 6(1). https://doi.org/10.4314/gjl.v6i1.115