Inside Front Cover
Keywords:
Linguistics, syntax, semantics, phonetics, phonology, sociolinguistics, pragmatics, morphology, second language acquisition, second language migration, language contact, areal linguistics
Abstract

The Ghana Journal of Linguistics is a peer-reviewed scholarly journal appearing twice a year, published by the Linguistics Association of Ghana. Beginning with Volume 2 (2013) it is published in electronic format only, open access, at gjl.laghana.org and www.ajol.info. However, print-on-demand copies can be made available on application to Digibooks Ghana Ltd.: fred.labi@digibookspublishing.com.
The Editors welcome papers on all aspects of linguistics. Articles submitted should not have been published previously.
The Editors welcome reports on research in progress and brief notices of research findings, as well as news of general interest to linguists.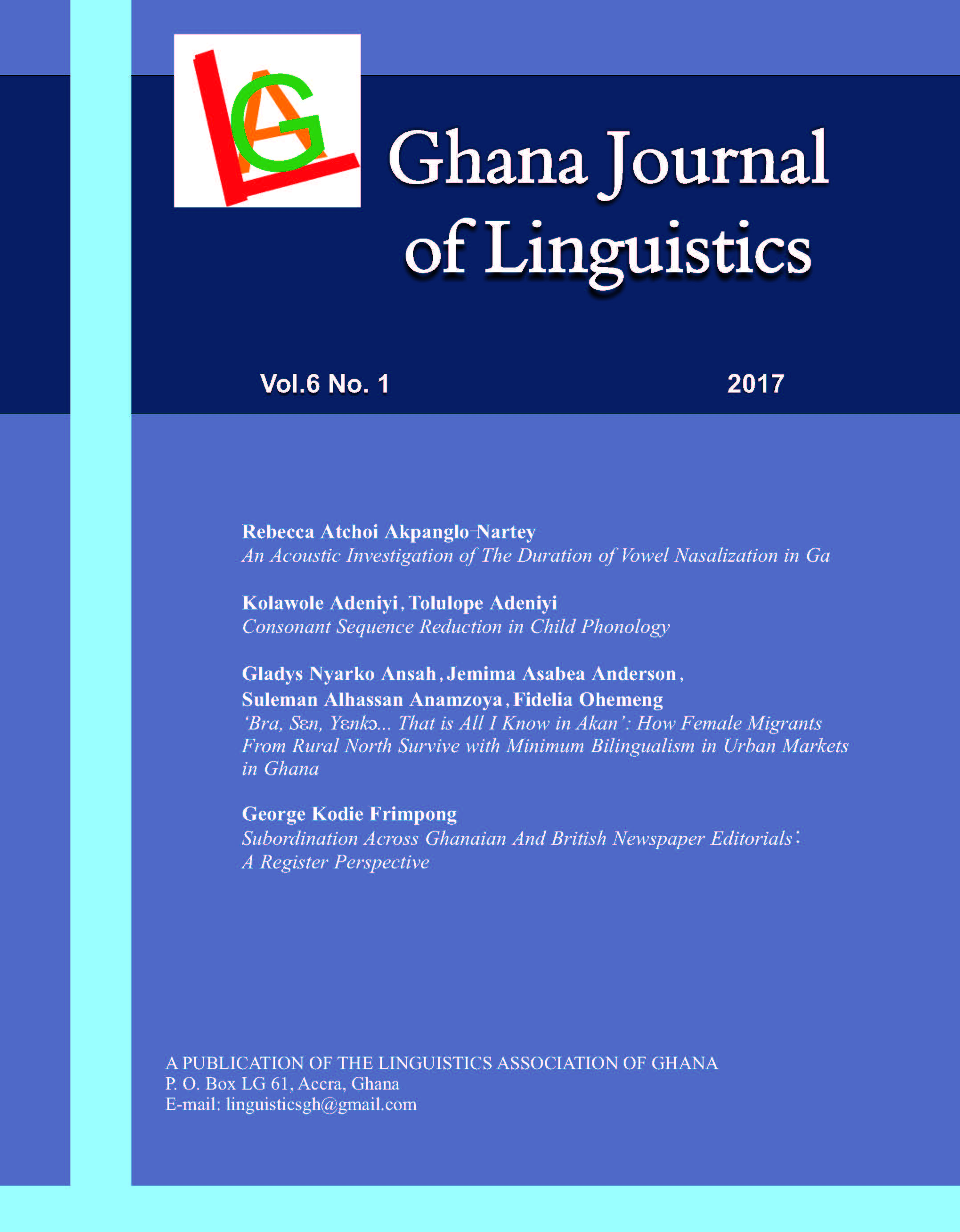 Downloads
How to Cite
in Chief, E. (2017). Inside Front Cover. Ghana Journal of Linguistics, 6(1). https://doi.org/10.4314/gjl.v6i1.116