A Pragma-Stylo-Semantic Analysis of Proverbs 26, Verses 4 and 5
Joseph Omoniyi Friday-Otun

University of Ilorin
Abstract
Although, the majority view of scholars supports the position that the Proverbs of Solomon are influenced by the Instructions of Amenemope of ancient Egypt, the book of Proverbs is believed by Christians to be one of the poetic books of the Bible known for words of wisdom. The first twelve verses of chapter twenty-six are devoted to the fool. With the possibility of being drawn into conversation with the fool, verses four and five become instructive to the wise. The purpose of this study is to demonstrate that a pragma-stylo-semantic interpretation of these verses cancels out the overt contradiction. The semantic and pragmatic presuppositions, as well as the stylistic features of the verses are unravelled to arrive at the underlying connections that unify their interpretations. Also, time-lapse or gap is considered fundamental and analysed using the concept of "appropriateness" in terms of possible compliance with the instructions in the two verses by a single agent. The paper proposes a schematic diagram supportive of the concept of "appropriateness". The various levels of linguistic, situational, psychological, sociological and cosmological contexts of the text have been examined with the illocutionary forces of the text investigated. These are done with the purpose of arriving at a "global" or "total" meaning. At the end, the analysis indicates a non-contradictory, context-determined phenomenon.
References
Adeniji, A. & Osunbade, N. (2014) "Pragmatic Functions of Tradition-Motivated Discourses in Ahmed Yerima's Ajagunmale" in International Journal of English and Linguistics Research. Vol.2, No 2. 1-14.

Adegbija, E.E. (1982) "Speech Act Analysis of Consumer Advertisement" unpublished Ph.D. Thesis. Indiana University, Bloomington.

Adegbija, E.E. (1985) "Semantics in English as a Second Language (ESL)" in Defining English as a Second Language. (ed.) Adebisi Afolayan, Ife: University of Ife, ESL series: 259 - 269.

Adegbija, E.E. (1988) "My friend where is Anini?: Decoding the meaning of an utterance" in Journal of Pragmatics, 12 (2): 151 – 160.

Adeyanju. D. (1998) "The Sermon on the Mount: A Stylistic Analysis" in Centrepoint: A Journal of Intellectual. Scientific and Cultural Interest (ed.) Sola Babatunde, Ilorin: University of Ilorin Press. 95 - 115.

Allan, Keith (1986) Linguistic Meaning. Vol. 2 New York: Routledge and Kegan Paul Plc.

Ajileye, M.K. and S.S. Ajileye (2012) "Pragma Sociolinguistic Features of Yoruba Nicknames" in Stylistics in Theory and Practice (ed.) Adebayo Lawal, Ilorin Jether Press: 195 - 204.

Austin, J.H. (1962) How to Do Things with Words Cambridge, M.A. Howard University Press.

Bach, K. and R. Harnish (1979) Linguistic communication and Speech Acts Cambridge, M.A.: MIT Press.

Babatunde, J.A. (1988) "The Psalms as Poetry: A Stylistic Analysis of Psalm 119" Unpublished M.A. Thesis Unilorin.

Budge, E. A. (1922) "The Precepts of Life by Amen-em-Apt, the son of Ka-Nekht" Recueil d'etudes egyptologiques dediees a la memoire de Jean-Francois Champollion a l'occasion du centenaire de la letter a M. Dacier relative a l'alpabet des hieroglyphs phonetiques. Paris: E. Champion. 431-446.

Cross, F.L. (1974) The Oxford Dictionary of the Christian Church London: Oxford University Press.

Ducrot, O. and Todorov, (1972) Encyclopaedic Dictionary of the Science of Language. London and New York: Routledge.

Emerton, J. A. (2001) "The Teaching Amenemope and Proverbs XXII 17-XXIV 22: Further Reflections on a Long-standing Problem" Vetus Testamentum 51 431-465.

Erman, A. (1924) "Eine agyptische Quelle der Spruche Salomos'", Sitzungsberichte der Akademie der Wissenschaften 15 86-93.

Grice, H.P. (1975). "Logic and Conversation". in P. Cole and Morgan J. (eds.) Syntax and Semantics Vol.3, New York: Academic Press: 46-58.

House, W.H. and K.M. Durham (1992) Living Wisely in a Foolish World: A Contemporary Look at the Wisdom of Proverbs Lagos: Kregal Publications.

Lakoff, R. (1990). Talking Power: The Politics of Language. New York: Basic Books.

Lawal A. Bade, A. and Raji, W. (1997) "A Pragmatic study of selected pairs of Yoruba proverbs" in Journal of Pragmatics. 27,635 - 652.

Lawal (2012). "Pragmatic in stylistics: A speech Acts Analysis of Soyinka' s "Telephone Conversation" in Stylistics in Theory and Practice (ed.) Adebayo Lawal, Ilorin: Jether Press: 150-173.

Levin, S.R. (1977) The Semantics of Metaphor. London: The John Hopkins University Press.

Leech G. and J. Thomas (1990) "Language Meaning and Context: Pragmatics" in All Encyclopedia of Language (ed.) Collinge, N.L, London: Routledge: 173-201.

Oladosu, A.G.A.S. (2012) "A stylistic Analysis of the Quranic Verse of the Throne" in Adebayo Lawal (ed.) Stylistics in Theory and Practice Ilorin: Jether Press: 217 - 230.

Olajide, B.S. (2012) "Style in scientific prose: A Case Study in ESL context" in Adebayo Lawal (ed.) Stylistics in Theory and Practice llorin: Jether Press: 93 - 105.

Pang, P. (2014) Comparison of the Theologies of Proverbs 22:17 to Proverbs 24:22 and Amenemope. https://www.scribd.com/doc/17820288/Comparison-of-Prov-and-Amenemope. Retrieved, 14th Nov. 2016.

Ruffle, J. (1995) "The Teaching of Amenemope and its Connexion with the Book of Proverbs" in Roy Zuck, (ed.) Learning from the Sages; Studies on the Book of Proverbs Baker: Books: 293-331.

Searle, J.R. (1974) Towards a Linguistics Theory of Speech Acts. New York: Academic Press.

Shupak, N. (2005) "The Instruction of Amenemope and Proverbs 22:17-24:22 from the perspective of contemporary Research" in R.L. Trokel, K.G. Friebel and D.R. Magary (eds.) Seeking out the Wisdom of the Ancients: Essays Offered to honour Michael V. Fox on the occasion of his Sixty-fifth Birthday. Eisenbrauns: Eisenbrauns Press. 203-217.

Stalnaker, R. (1974) "Pragmatic Presuppositions" in M. Munitz & P. Unger (Eds.) Semantics and philosophy. New York: New York University Press. 197-213.

The Amplified Bible (1987) Grand Rapids, U.S.A: The Zondervan Corporation and the Lockman Foundation.

The Holy Bible: Authorised King James Version with Dictionary and Concordance (2003) Lagos: Shalom Publishers.

Whybray, R. N. (1995) The book of Proverbs: A Survey of Modern Study Brill: Brill Press

Wikipedia (2016) Instruction of Amenemope https://en.wikipedia.org/wiki/Instruction_of_Amenemope Retrieved, 10th Dec, 2016.

Wilson, J. (1951) The Culture of Ancient Egypt. Chicago: University of Chicago Press.

Zavada, J. (2016) christianity.about.com/od/oldtestamentbooks/a/Books-of-Proverbs.htm Retrieved, 10th December 2016.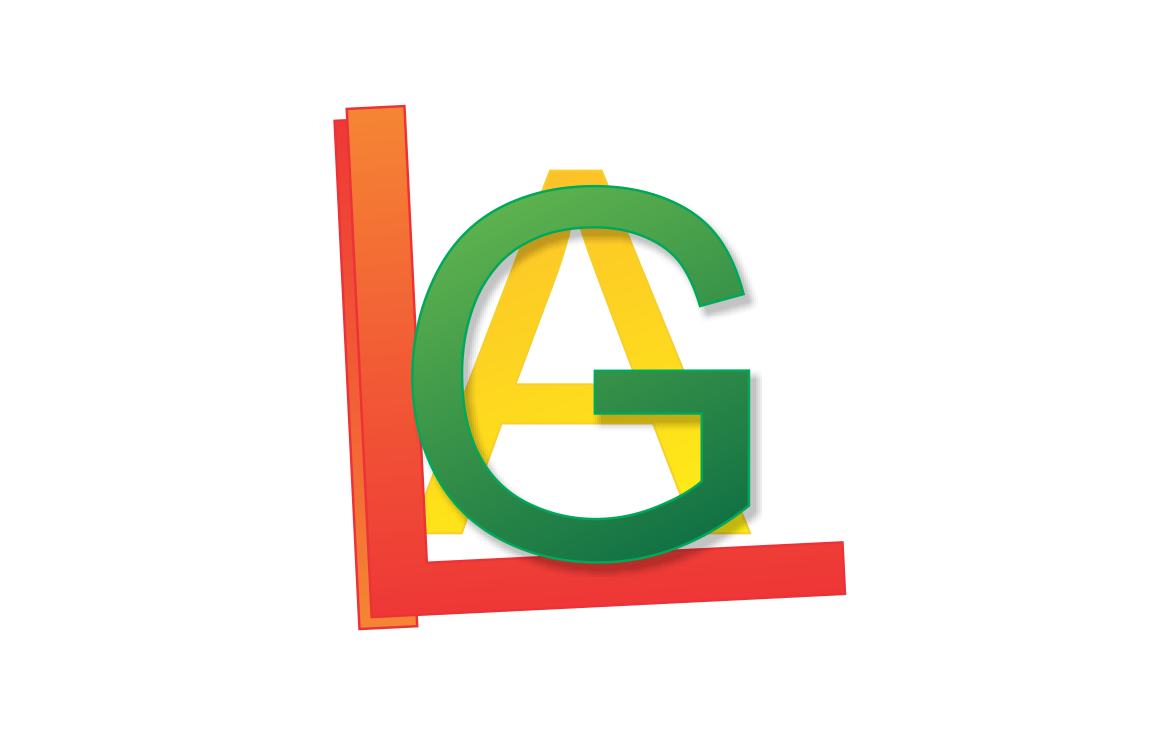 Keywords
Pragmatics, Stylistics, Semantics, The book of Proverbs, Amenemope, Contexts