Subordination Across Ghanaian And British Newspaper Editorials: A Register Perspective
Keywords:
The English clause, register theory, the grammar of newspaper editorials, Comparative Linguistics
Abstract
Abstract
This is a corpus-based study which argues in the light of the register theory that grammatical categories are functional and relate to their situational context of use. Using editorials from Ghanaian and British newspapers, this paper examines the usage dynamics and the functional motivations behind the use of subordinate clauses in the editorial register. Subordination in this study is argued to offer the opportunity for idea expansion. Limiting the focus to functional clauses, it was observed that nominal clauses are consistently preferred across newspapers from the two sociocultural contexts; an observation that led us to conclude that the nominal clause is indispensable to the editorial register because it performs elaboratory functions necessary for editorial communication.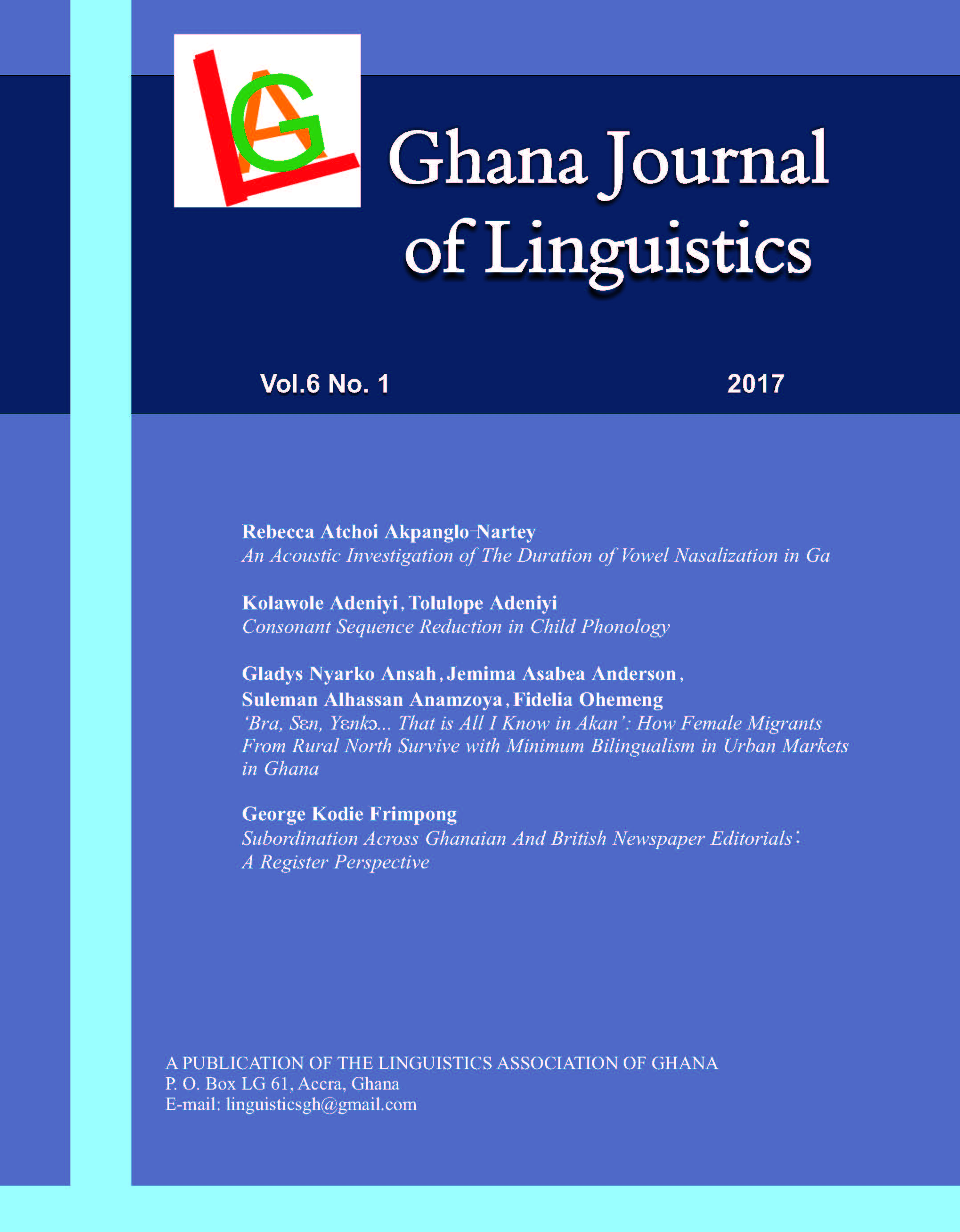 Downloads
How to Cite
Frimpong, G. K. (2017). Subordination Across Ghanaian And British Newspaper Editorials: A Register Perspective. Ghana Journal of Linguistics, 6(1), 75-119. https://doi.org/10.4314/gjl.v6i1.59