Vol. 6 No. 3 (2017): Ghana Journal of Linguistics 6.3 (2017)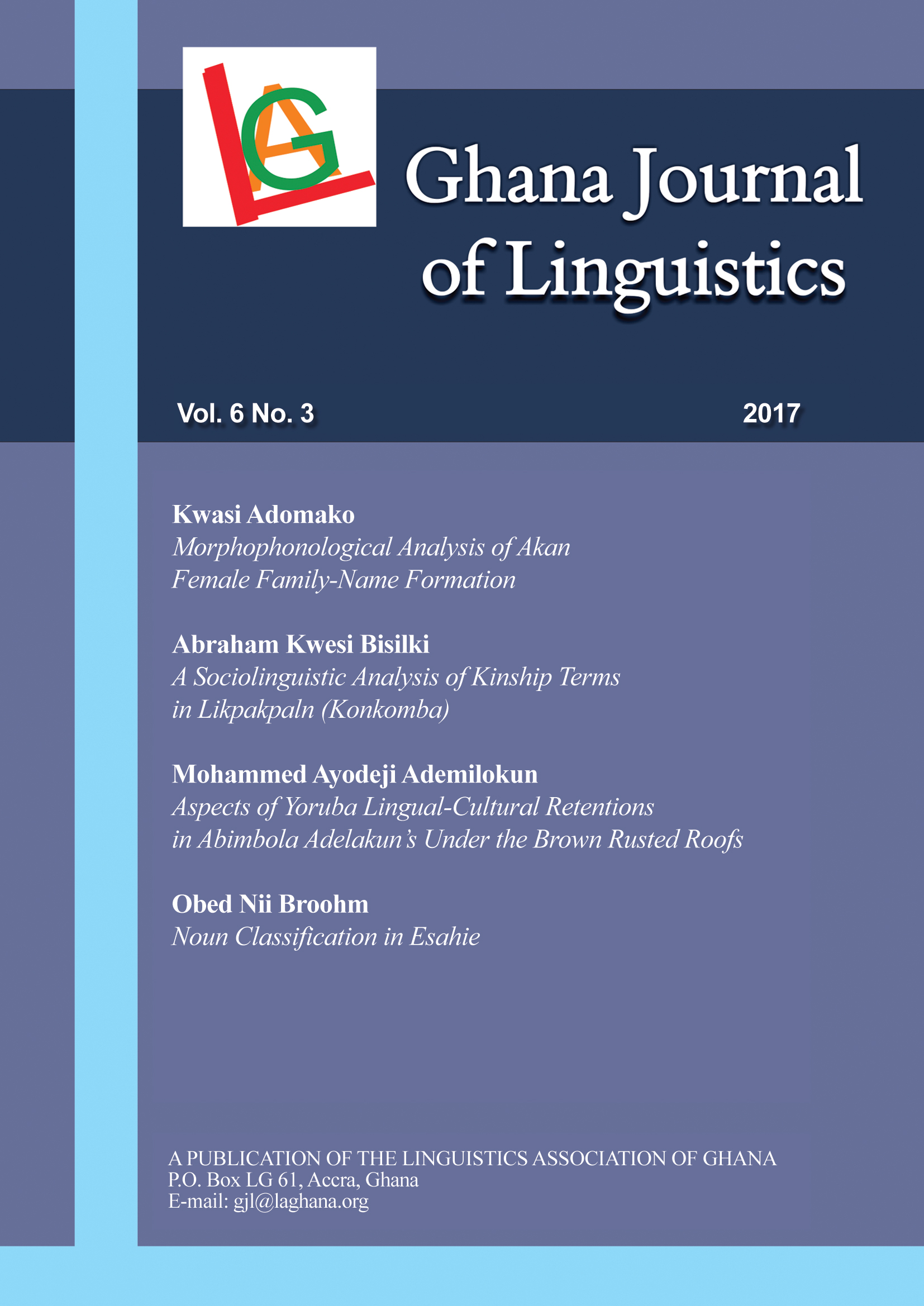 We are pleased to announce the publication of our latest issue of GJL! This issue is noteworthy as it marks our third for this year with our regular issue 6(1) having been published in July and our special issue 6(2) published earlier in December. In the current issue, 6(3), we are proud to have four strong articles representing a diverse range of areas of linguistic interest.
The papers of this issue are a testament to the wide variety of theoretical approaches and diverse research areas pertaining to linguistics found in Africa. In this vein, GJL continues to serve as a hub of scholarship, providing an avenue for the publication of double-blind peer-reviewed studies on language, linguistics and all interrelated disciplines. We hope that our readers find this issue intellectually stimulating and informative as we continue to explore and gain a deeper understanding of linguistic phenomena from innovative perspectives.
Ọbádélé Kambon, PhD
Editor-in-Chief – Ghana Journal of Linguistics
Accra
Full Issue